The Theatre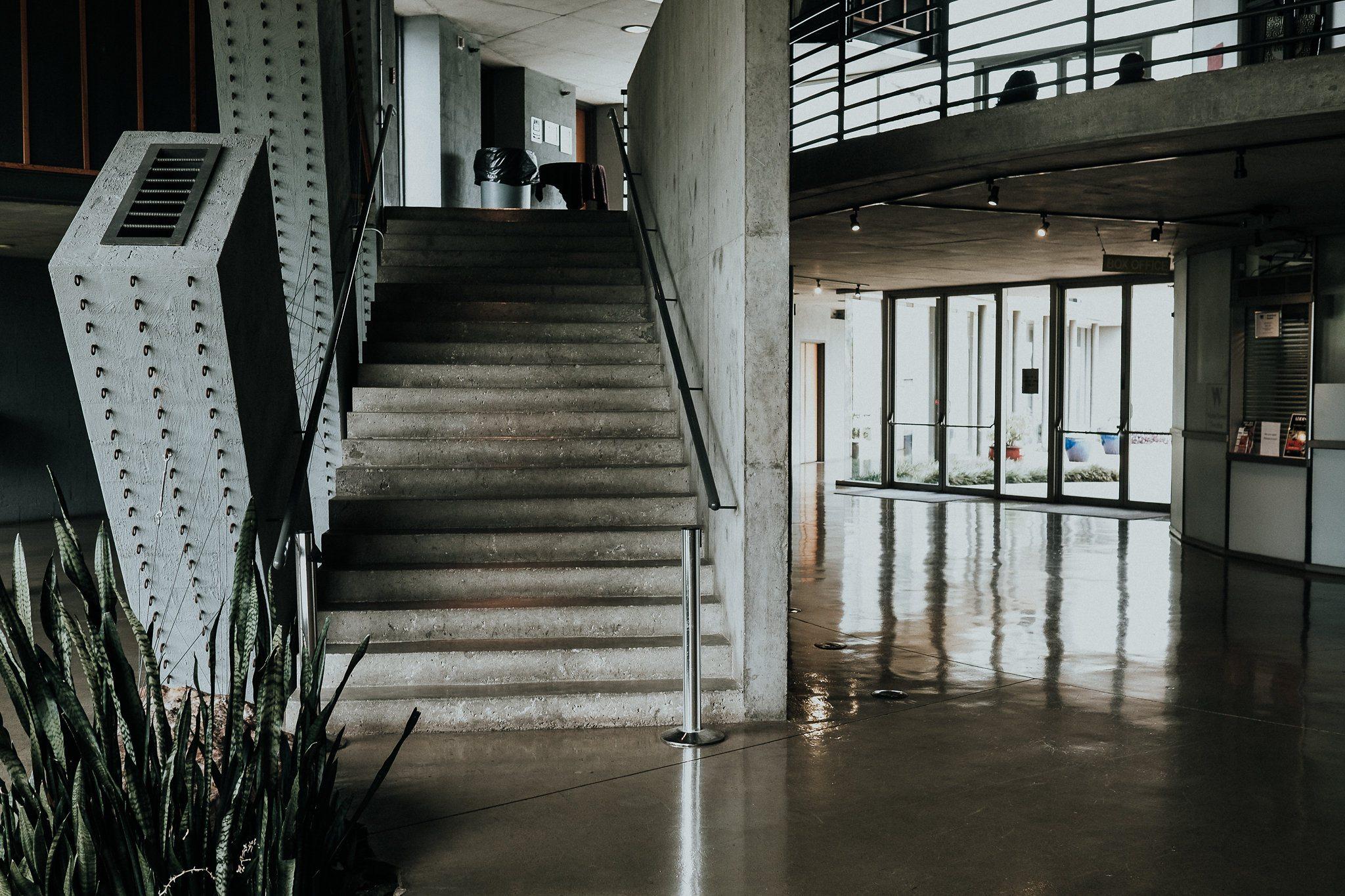 The Addison Theatre Centre
WaterTower Theatre is the resident theatre company of the Addison Theatre Centre, a 32,000 square foot state-of-the-art, custom-designed space. With the help of Theatre Project Consultants, Architect Gary Cunningham designed the theatre to be a "found place," not the traditional auditorium-style of most theatres. Completed in January of 1992, this sleek contemporary building uses concrete, glass and stone to tie the past to the present, as well as the outdoors to the indoors.
Designed to be used in a myriad of configurations, the main theatre space of the complex has the capacity to hang up to 40,000 lbs. from the ceiling, pump water into the performance area, open the ceiling for access to the sky and open large 10' X 17' doors for access to outdoors. Entire or partial second and third floors can be added through the use of 44 steel bar joists that fit across the width of the space. Whatever the production, the entire space can be adapted to create the ambiance of a performance, putting the audience directly into a thrilling experience.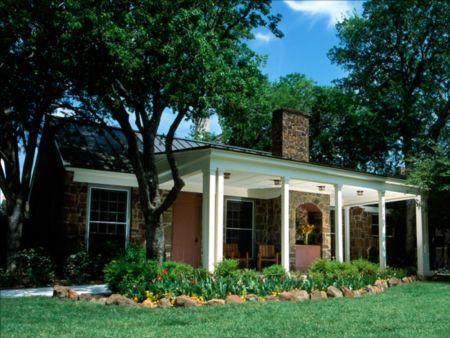 The Stone Cottage
This is where it all began! Productions by Addison Community Theatre were once presented in the Stone Cottage.
Get Directions